I have always been a fan of cruises as a group vacation, but now that we've done two Virgin Voyages, I can't go back to anything less.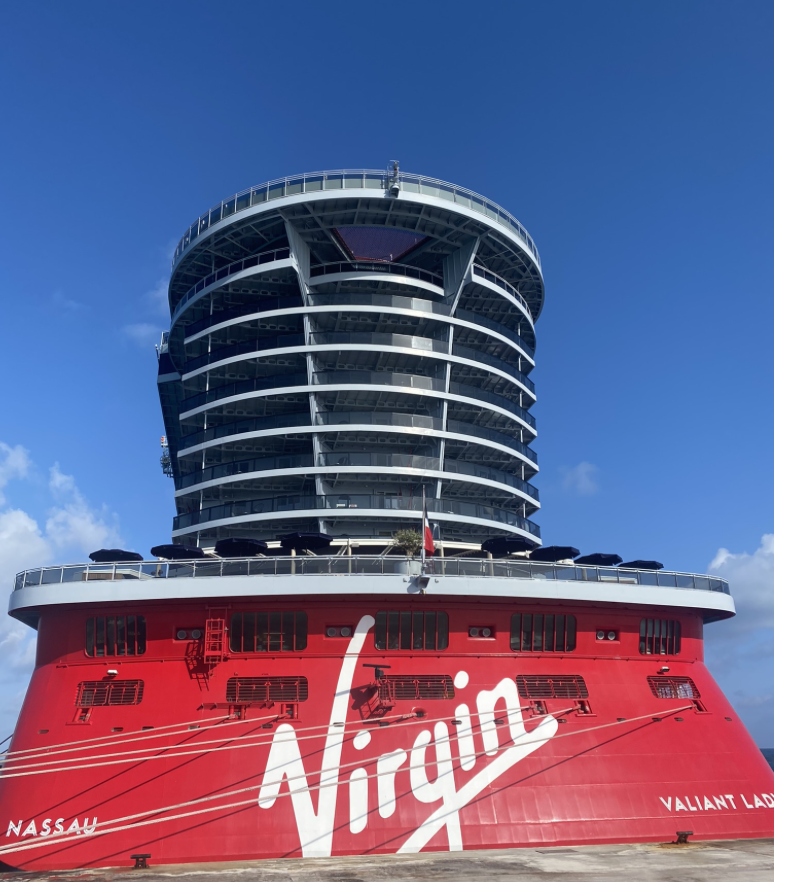 I should clarify that we don't have kids, but we aren't trying to avoid kids. Virgin just happens to cater to adults in the most fantastic way. So if you just happen to be child-free, planning a lovers getaway without your kids, or you *are* trying to avoid kids, I think Virgin Voyages is the right choice for a cruise (even if you aren't a cruise person!)
The ships are laid out so beautifully with tons of attention to detail. They have about 60-70% less people than most cruise ships by density, so you never feel crowded or like you can't find a seat. Unlike other cruises we've been on, you don't have to wake up at the crack of dawn to get a deck chair, there are so many places to get some sun – or shade – you can relax.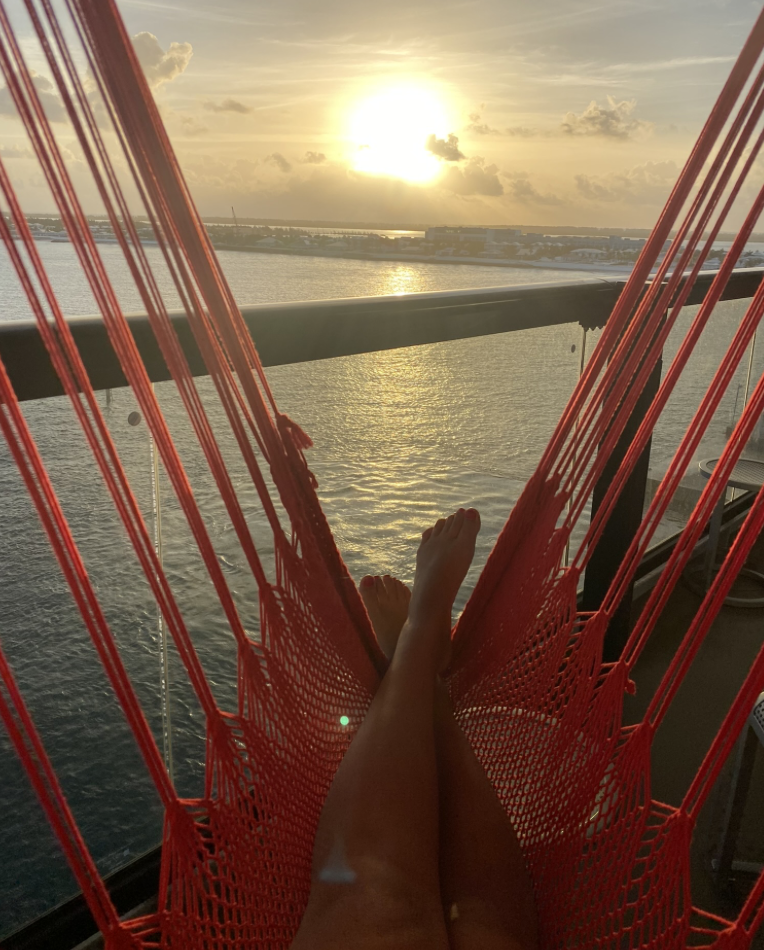 Most of the rooms (over 85%!) are window or balcony rooms. Unlike most cruises who sell out balconies and windows first, there are always plenty on the Virgin Voyages boats. They have solo cabins unlike most cruises, so double occupancy is a thing of the past. And groups traveling together who have connecting Sea Terrace balcony rooms can remove the partition for one big party balcony! The whole environment is relaxing and restorative. My Apple Watch notified me that I was breathing less rapidly after 3 days on board. Actual bliss!
The food is absolutely delicious. There is Mexican, Italian, Korean, a steakhouse, a vegetarian restaurant (that still has meat) and a test kitchen, which is as fun as it sounds. A new cuisine in a new atmosphere every night so it never gets old! Instead of an under-seasoned buffet, they have more of a food court with dozens of restaurants to choose from, from sushi to diner style to salads and everything in between. The craft cocktails are also amazing (still dreaming of the Oaxaca in Fashion at Pink Agave). The ice cream flavors also rotate daily, my personal favorite is the key lime pie.
The entertainment is inventive, not cheesy. The drinks are well priced and delicious. The music is tasteful and nobody will ask you to do the Electric Slide on the pool deck. The added upscale touches of all fitness classes being free and them bringing still AND sparkling water to your room every day. The whole place is chic and Instagramable.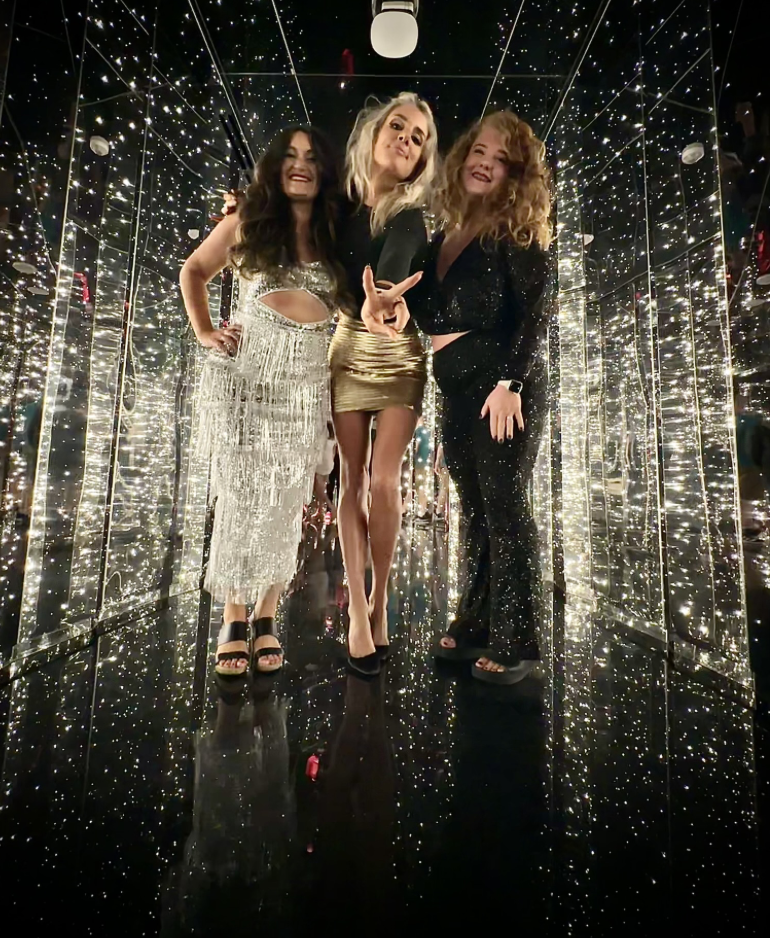 The Pricing is Straightforward. No being nickled and dimed. Booze isn't included but basically everything else is. Speaking of booze, their bar tabs make sense, unlike others. I did the math on another cruises "drinks package" and you'd have to drink 10 drinks every single day ON the ship to break even. So days when you spent 6-8hrs on a tour or an island, you'll have maybe 4-5 hours on the ship to accomplish this. They also won't let you buy drinks for others. But Virgins bar tab can be used for anyone! And when you buy a bar tab, they throw in more for free! You can get it for your cabin vs. yourself, or even split it among the entire group.
Well, after looking through my photos I'm ready to book my next Virgin Voyages cruise! Even if you aren't a cruise person, I think giving Virgin a shot is worth your time. I'd love to help you book your first or next Virgin Voyages cruise! If you book with me, I can make sure you get the best deal (there are early booking, pay-in-full, resident discounts and MORE) and will throw in $100 Sailer Loot for every cabin (can be used on excursions, drinks, the spa, gifts, etc!)

*By clicking on the link you will book through my Virgin Voyages portal and I will be your assigned First Mate. If you want to discuss booking first, shoot me an email so we can find the perfect cruise for you!