The Isle of Islay (pronounced Eye-Lah) often referred to as the "Queen of the Hebrides," is a gem among Scotland's many beautiful islands. Nestled off the west coast of the Scottish mainland, Islay is renowned for its rugged beauty, distinct culture, and of course, world-famous whisky distilleries. Our visit to this enchanting isle was a memorable adventure!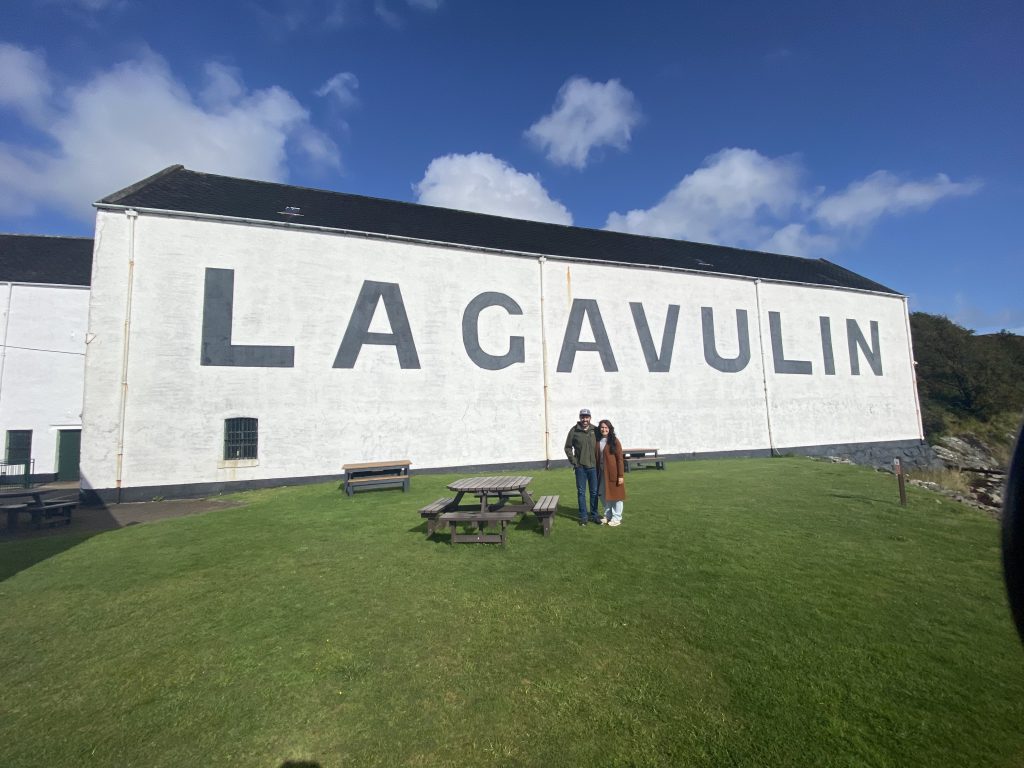 One of the first things that struck me about Islay was its dramatic coastline. The island is bordered by rugged cliffs, pristine beaches, and the wild Atlantic Ocean. One of the most remarkable natural features on the island is the geological phenomenon known as the "Machir Bay." The beach at Machir Bay is a windswept expanse of golden sand, backed by grassy dunes, and framed by the crashing waves of the ocean. Our first day there was sunny, but the next two days were overcast in just the right way.

As I explored the island, I couldn't help but be captivated by the rich history that seeps through every corner. Islay is home to several ancient ruins, including the historic Kildalton Cross, a 1,200-year-old Celtic cross that stands as a testament to the island's early Christian heritage. I also visited Bowmore Round Church, a distinctive circular church dating back to the 1760s.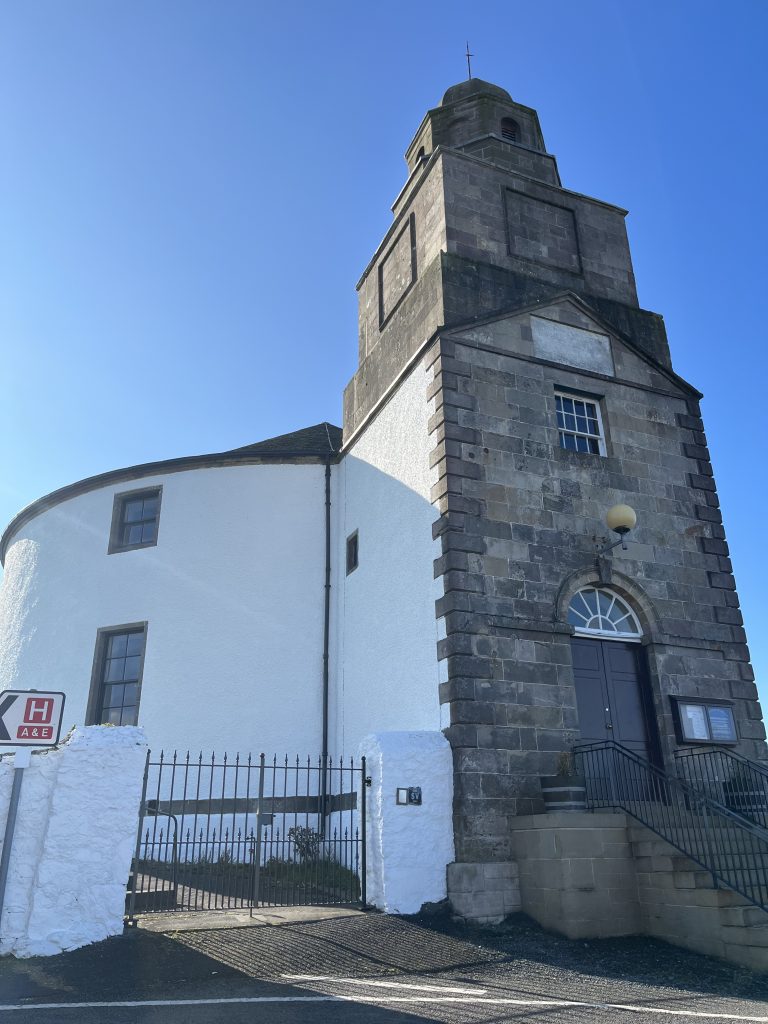 One of the most significant draws for visitors to Islay is its whisky. The island is famous for its peaty single malt Scotch whiskies, produced by several world-renowned distilleries. I had the pleasure of visiting eight of the nine distilleries, such as Ardbeg, Laphroaig, and Lagavulin, to sample their distinct, smoky flavors and to learn about the whisky-making process. Each distillery had its unique character and charm, reflecting the island's deep-rooted whisky traditions. I think the coolest experience was meeting Lagavulin's Iain Mcarthur, who upon hearing our American accents asked if we were fans of Parks & Rec, because we might have seen him in this episode. He's worked at the distillery since he was a teen…. and is well in his 80's now and retiring in a few weeks. What a legend!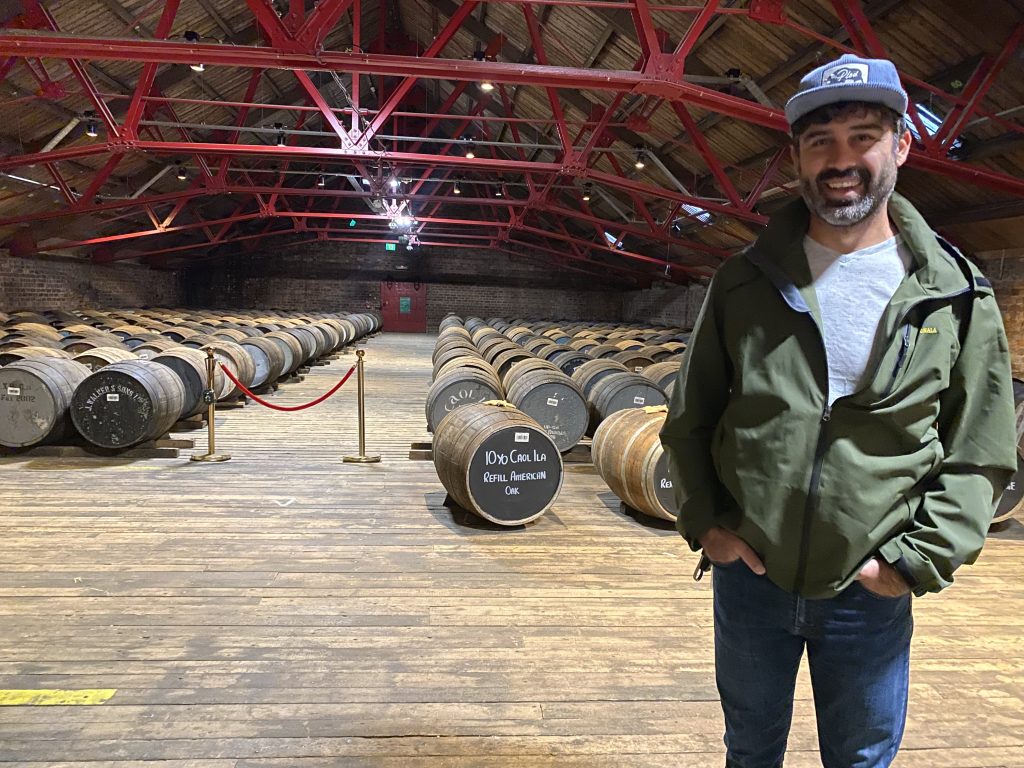 I also had the opportunity to immerse myself in Islay's vibrant and welcoming community. The local people, known as "Ileachs," were exceptionally friendly and eager to share their stories and traditions. The island has a strong Gaelic heritage, and I was fortunate to witness traditional music and dance performances at various cultural events. We went to the "best pub on the island", An Tigh Seinnse (this literally means "a pub/public house" or "house of singing" some say) that could not have sat more than 15 people total. It's half the size of my (kinda small) living room but adorable and worth the trip to the bottom of the island. The Rugby World Cup was on and when we walked in it was like a commercial for beer in the 90's where they know we "aren't from around these parts". They were curious and didn't make us feel unwelcome, but by the end they were laughing with us, asking where we were from, and offering to take a photo for us. It was so sweet! I also got to try a pint of the local Islay Ale IPA.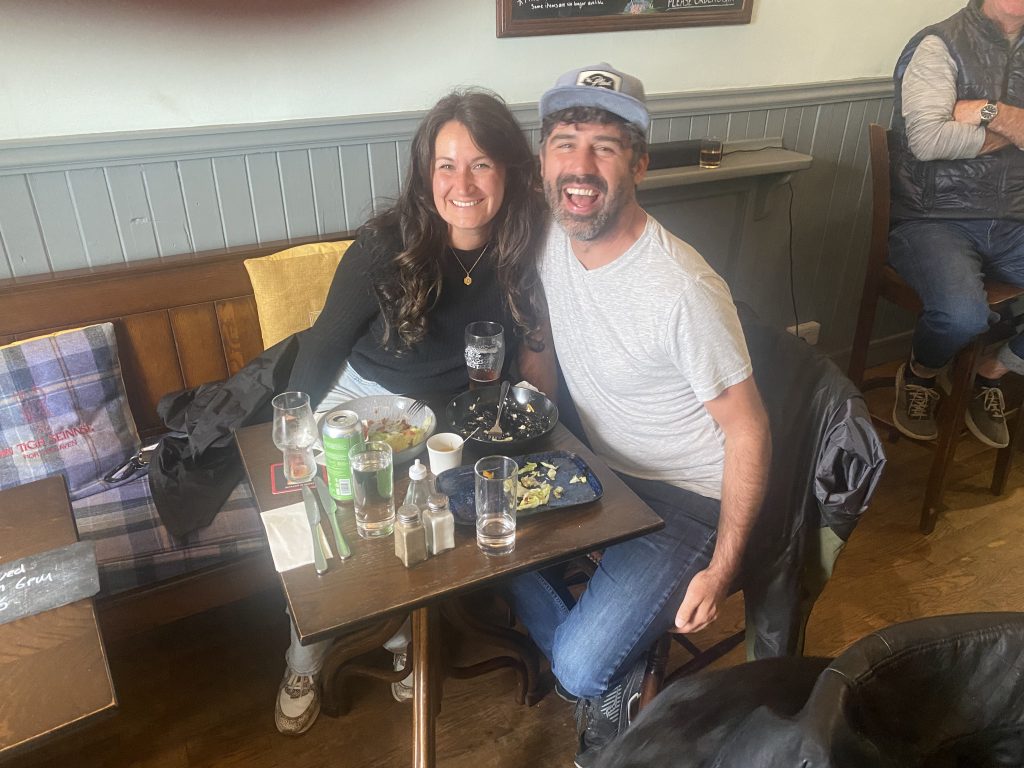 We LOVED this trip. Even though I primarily planned it for Matt, the lover of peaty Scotch, there was plenty for me too. Here are my best tips for this trip.
Timing is Everything
The best time to visit the Isle of Islay depends on your preferences and what you want to experience during your trip. Islay has something to offer year-round, but here are some factors to consider for each season. Summer (June to August): Summer is the most popular time to visit Islay, as the weather is generally milder, and the days are long. It's an ideal time for outdoor activities, such as hiking, cycling, and beachcombing. The famous Islay Festivals, celebrating whisky and music, take place during this season. This means planning far in advance for hotels and tours.
Autumn (September to November): Autumn can be a peaceful time to visit Islay, with fewer tourists. The landscape transforms with stunning colors as the leaves change, making it a great time for photography. Whisky tours are still available, and you might catch some distilleries in the middle of the distillation process. We visited at the end of September and many of the distilleries had just switched to their off season schedule, but a few told us they would not offer tours in October and November. So just be mindful of that. Even with it being "lower density" we still couldn't walk into a restaurant for dinner and ended up eating sandwiches from the store ha!
I wouldn't recommend the winter (November-March), as most of the attractions (distilleries, restaurants, cultural centers) are closed.
We were on the Island 3 days and 3 nights, and it was a good amount of time. 4 would have been great, but unless you plan to add in a day of golf, I think 3-4 full days is plenty of time to leisurely get everything in.
What If I Don't Like Scotch?
I went into the trip thinking this! But I am reformed now. The tours are still fun and interesting, and you can take home "Drivers Drams" of your samples, so the Scotch lover in your life has a good souvenir. Some of the tours also offer a tour/experience without the samples for a lower cost.
We also visited Bruichladdich (Brooke-laddie, despite what it looks like!) which is home of The Botanist Gin, one of my favorites! We did a cocktail making class there and it was super fun and a great way to switch up from all the Scotch. There is also Islay Gin Company (we did a tasting) and Islay Ales.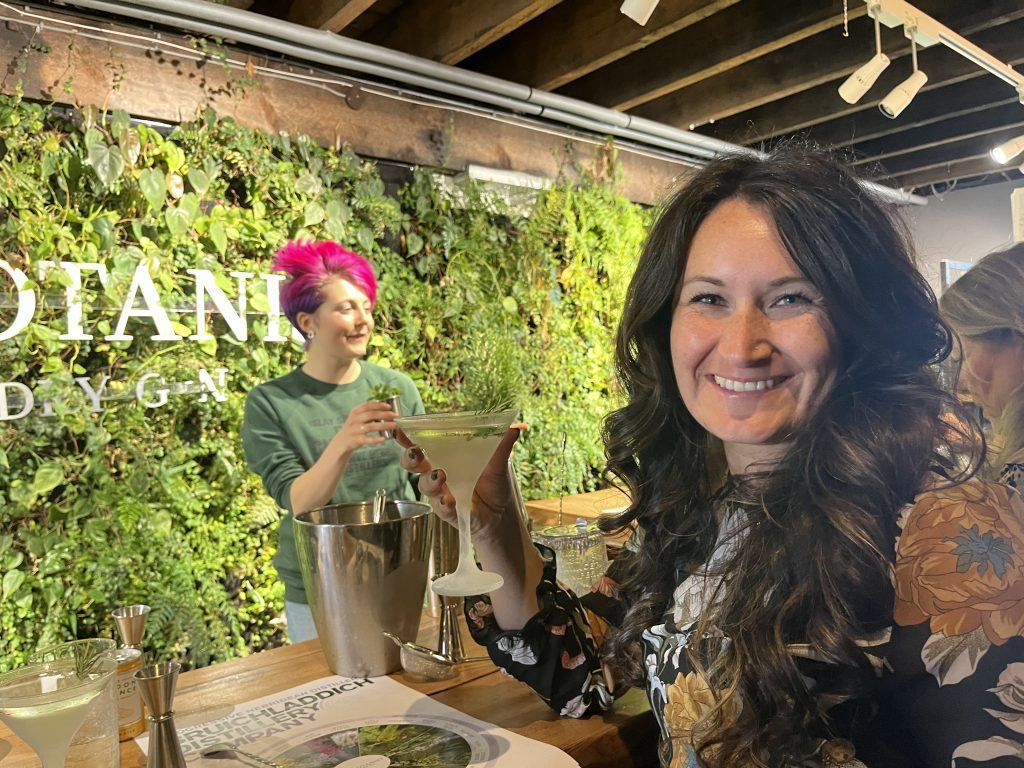 Book In Advance!
No matter what time of year you visit, you'll want to book your tastings, hotels, and even some dinner reservations in advance. We made the mistake of thinking we could walk in for dinner, and were turned away at 3 restaurants. We had a conversation at the airport the next morning of a few other couples who experienced the same thing! It's a small island, so planning ahead is key. Hotels and lodging are also minimal on the island, so unless you are going in the dead of winter I would plan several months in advance to get a spot.

Getting Around
You can fly into the tiny airport (which we did) or take the ferry, which makes sense for certain trips depending on what you're doing before or after Islay. We rented a car which worked well for us. There is a bus but it is not always predictable, and if you have a short amount of time and reservations at distilleries to get to, I would not depend on it. Many people walked, took taxis or both – you could definitely break up your trip to certain areas on certain days and take a taxi to and from your hotel and walk the rest. There are great walking paths on the island! Another fun idea is to use e-bikes to get around. It's generally pretty flat, so biking would be a fun way to get from place to place. You can also arrange a private driver for your time on the island.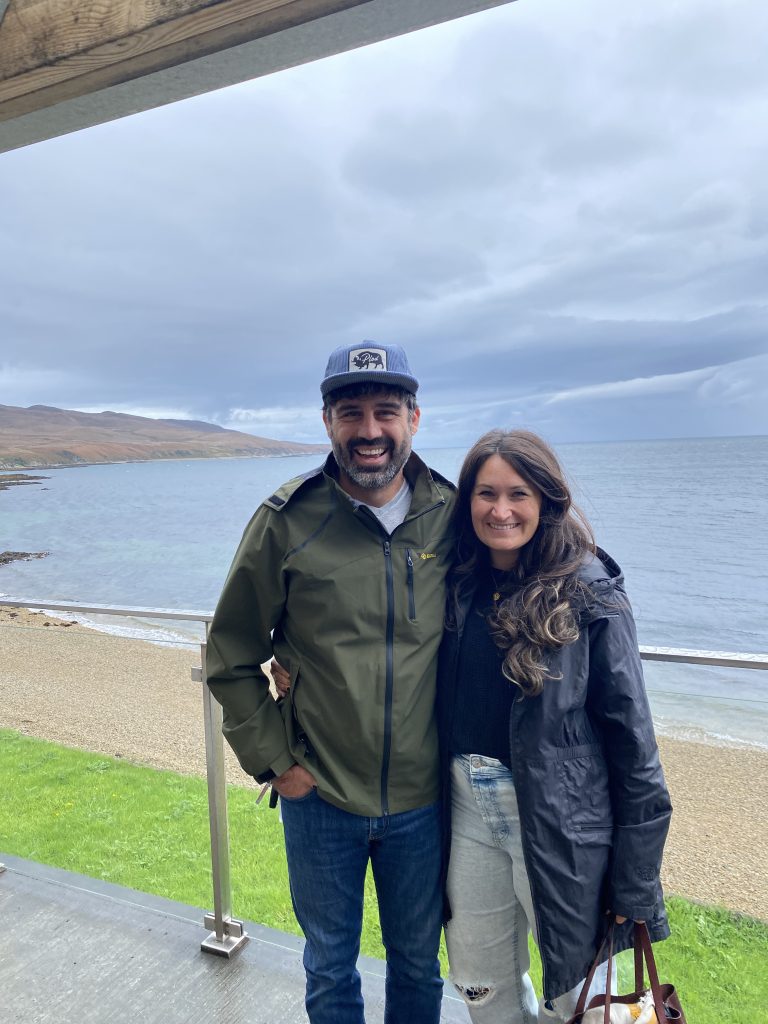 Since this is a remote and small place, there are a lot of variables that can make planning laborious. If you're considering a trip to Islay, I'd LOVE to help you plan it! Feel free to reach out anytime.
Until next time laddies
xo