One of the best parts of traveling is eating your way around a new place. While London might not be "new" to me, the city is ever-changing. There are always new restaurants and bars to try and finding them is half the fun! Here are a few places we ate and drank at on this last trip. I'd highly recommend them all!
Blanchette (Brick Lane)
This little french cafe was adorable and so tasty. We ordered several things, tapas style, and we experienced so many delicious flavors. I also thought the prices were very fair for the amount of food you got (sometimes I find tapas to be overpriced and you are hungry when you leave). The restaurant is right off Brick Lane, where it's mostly indian food, so it was a nice surprise.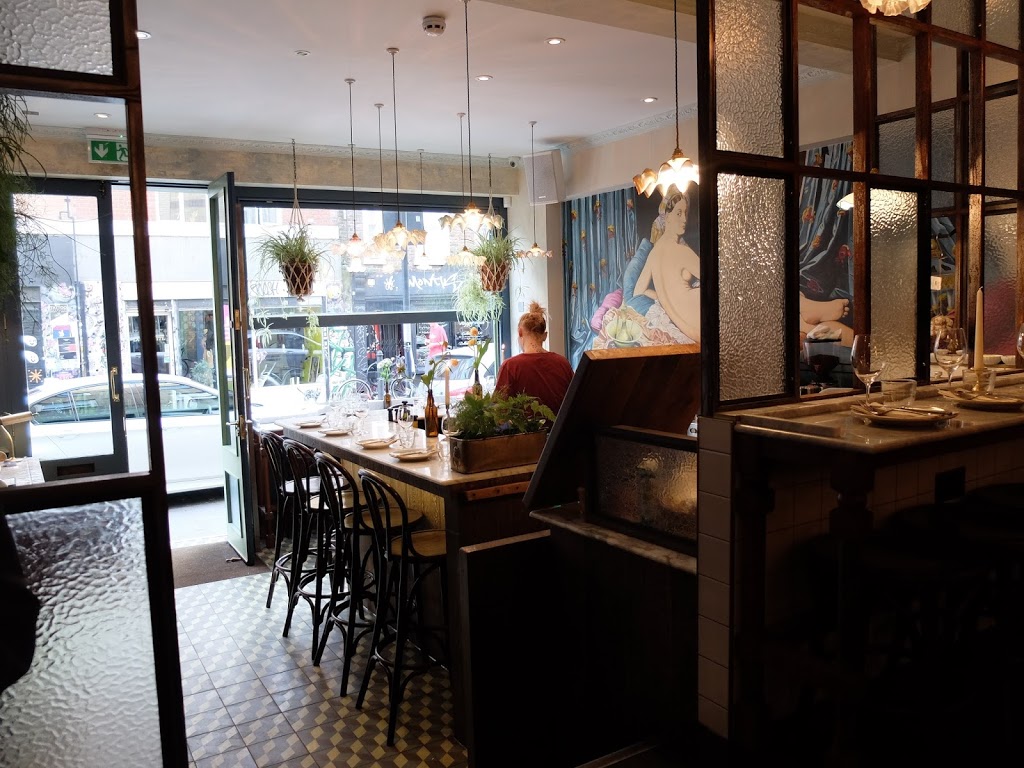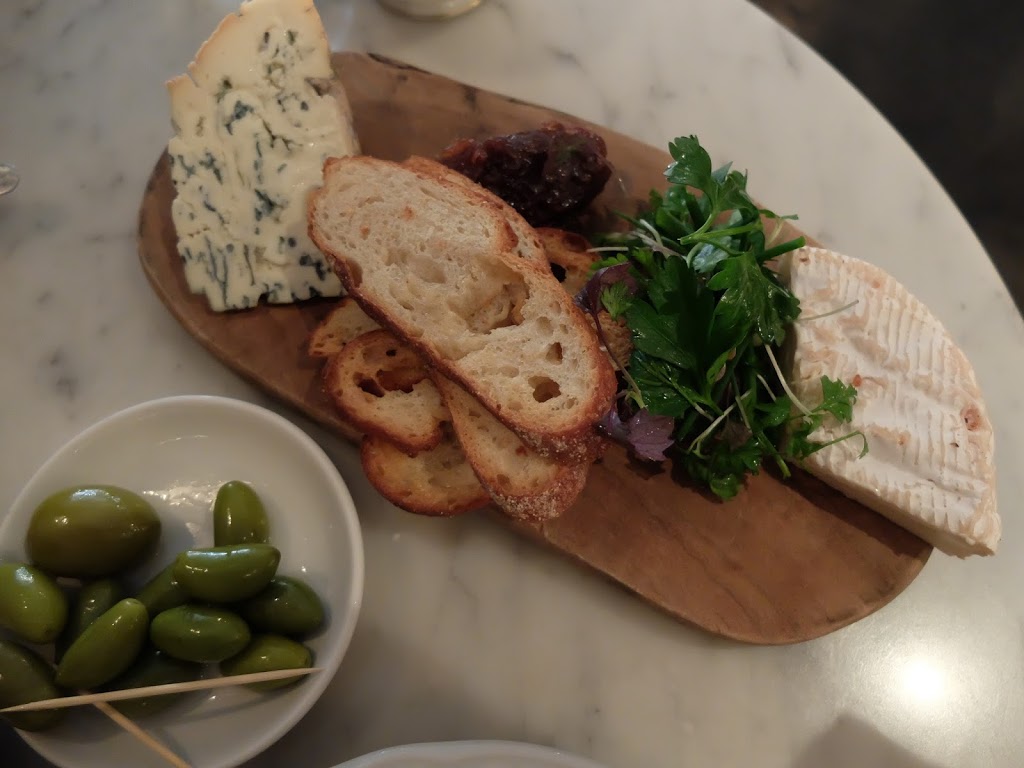 Borough Market
Our hotel was right next to Borough Market, so we found ourselves wandering through there a lot. We ate a snack there once (one of these amazing tomato pesto focaccia's!) and an early lunch. I had an amazing vegetable samosa that had the most incredibly flaky and soft puff pastry I've ever had. Matt had some sort of brisket thing and he loved it. There were tons of tasty options in there, and the great thing about street food is it's always cheap!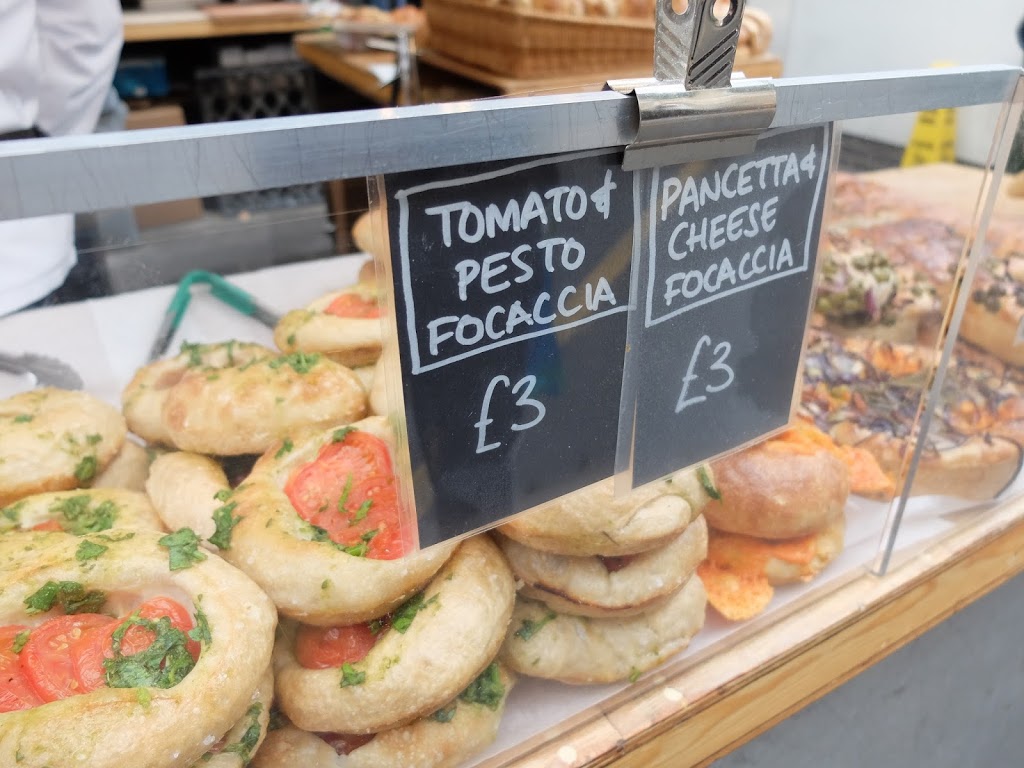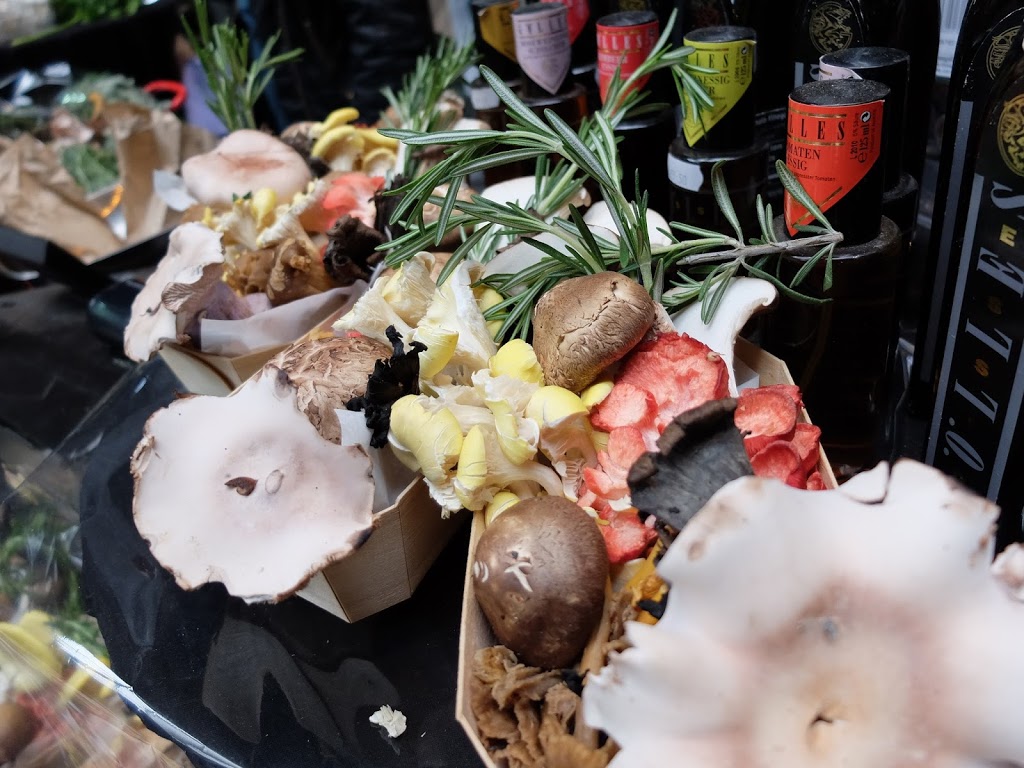 High Tea at the Orangery
I wrote about this experience already, but it was such a fun, different meal. I'm not a huge sweets person (I'd rather eat a loaf of bread and a block of cheese than cookies or cakes) but this was really fun to do.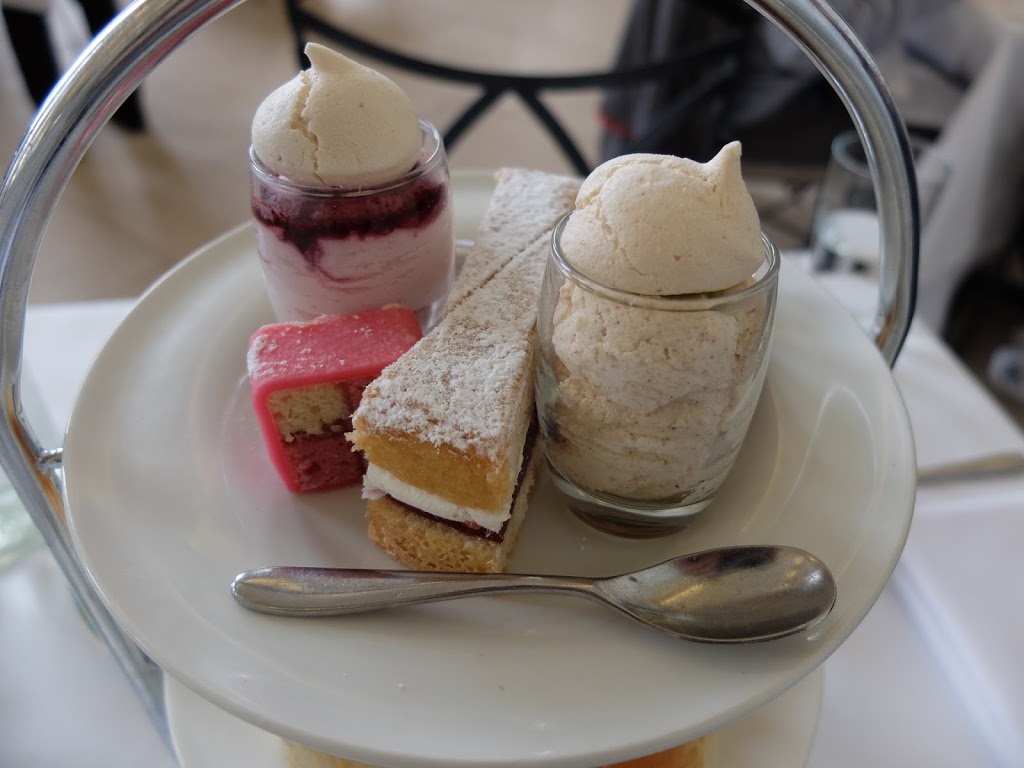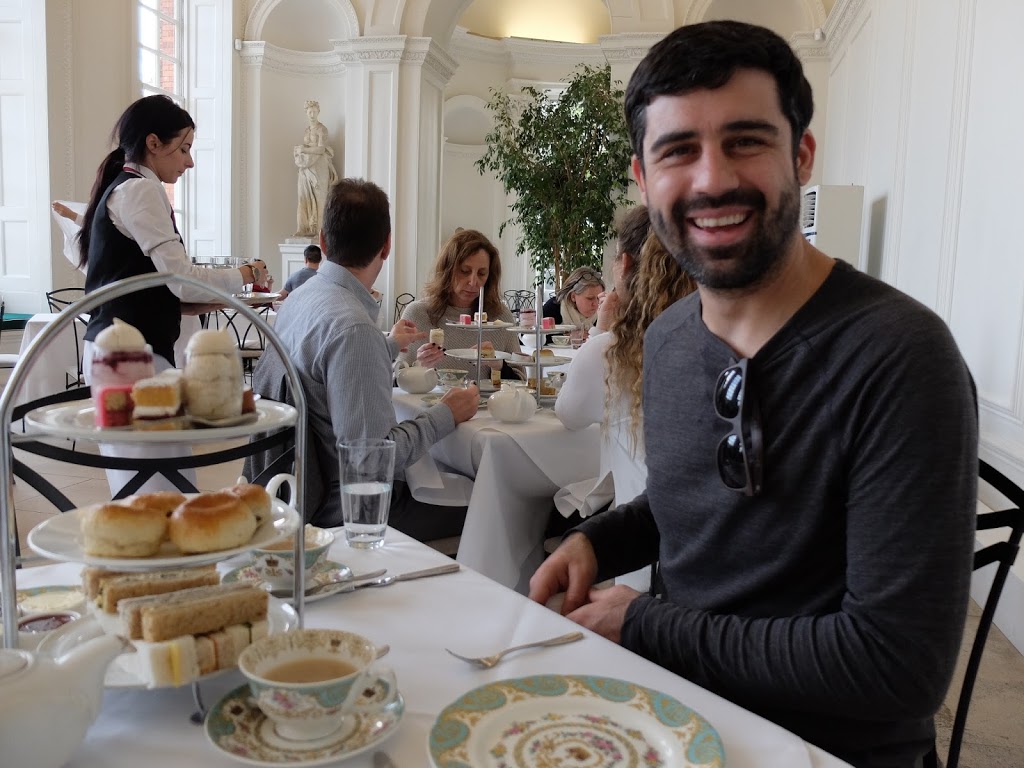 The Table Cafe, Southwark
This restaurant was right by our hotel and I was tempted to write it off for some reason. BUT when we first arrived, we were exhausted and hungry – and this was right next door, still serving breakfast. We ended up loving it! We actually ate her a second time on our last day and I don't regret the decision at all. I love a full english breakfast, but typically they have bacon or sausage – but Table Cafe served Haloumi cheese in lieu of meat…. which is my favorite substitution EVER!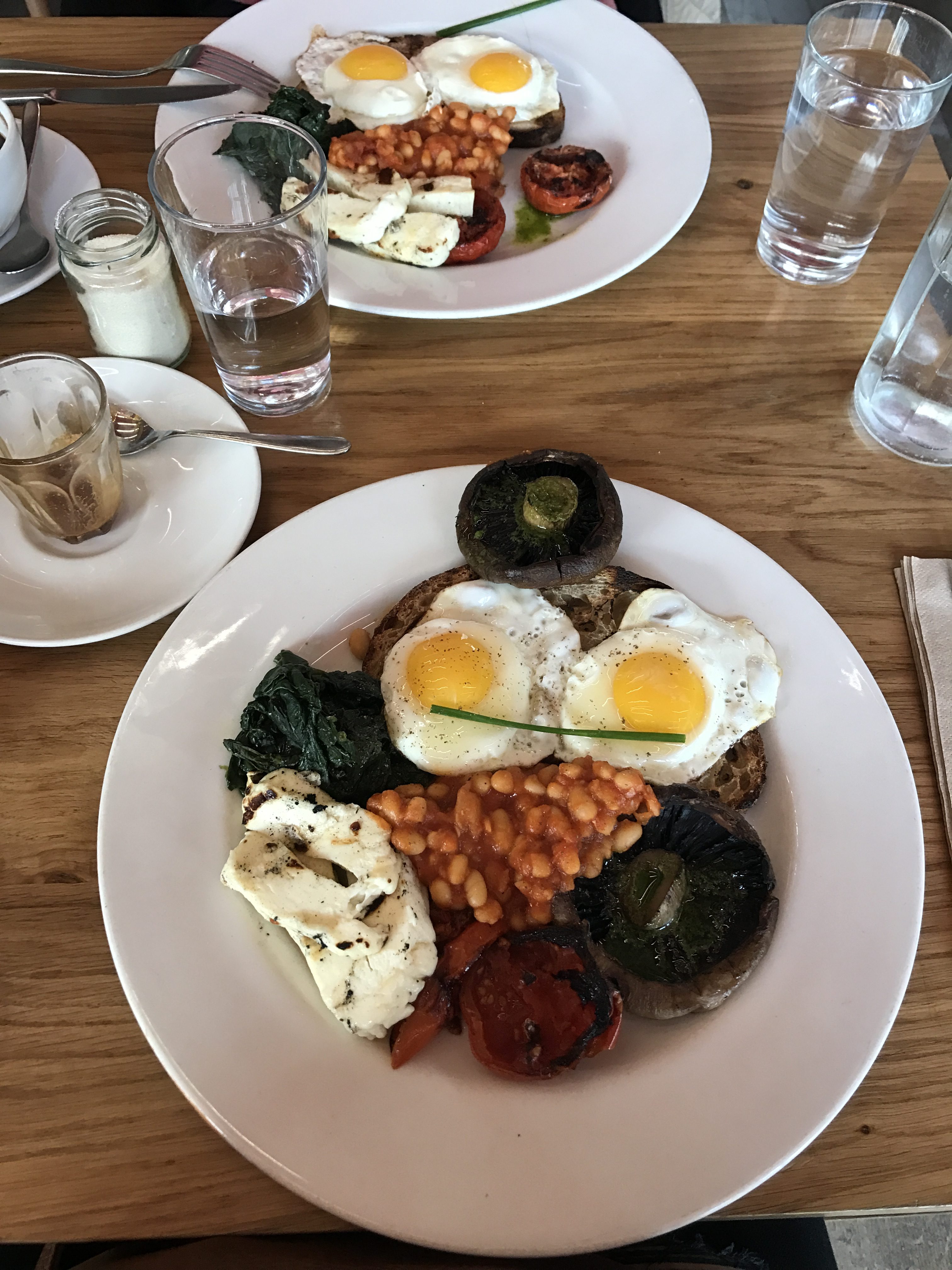 Mason D'etre, Islington
We visited this adorable coffee shop after a sweaty OrangeTheory workout. The avocado toast was to die for! They had a cute little back garden area and some seating out front as well.
Dishoom
My friend Libby recommended this restaurant to us last year and we never made it – this year, we tried to go for dinner and it was a 2 hour wait (this was at 8:30pm, so that definitely wasn't happening!) Another friend suggested we go there for breakfast, and I was so glad we did. The food is traditional Indian food with an English flare. I had delicious eggs with so many spices, served with Indian Buns (YUM). I can't remember what Matt had, other than the flavored yogurt, granola and fresh fruit. He also had the chai and mentioned it was one of the best he'd ever had! We visited the SoHo location, but there's another in Shoreditch.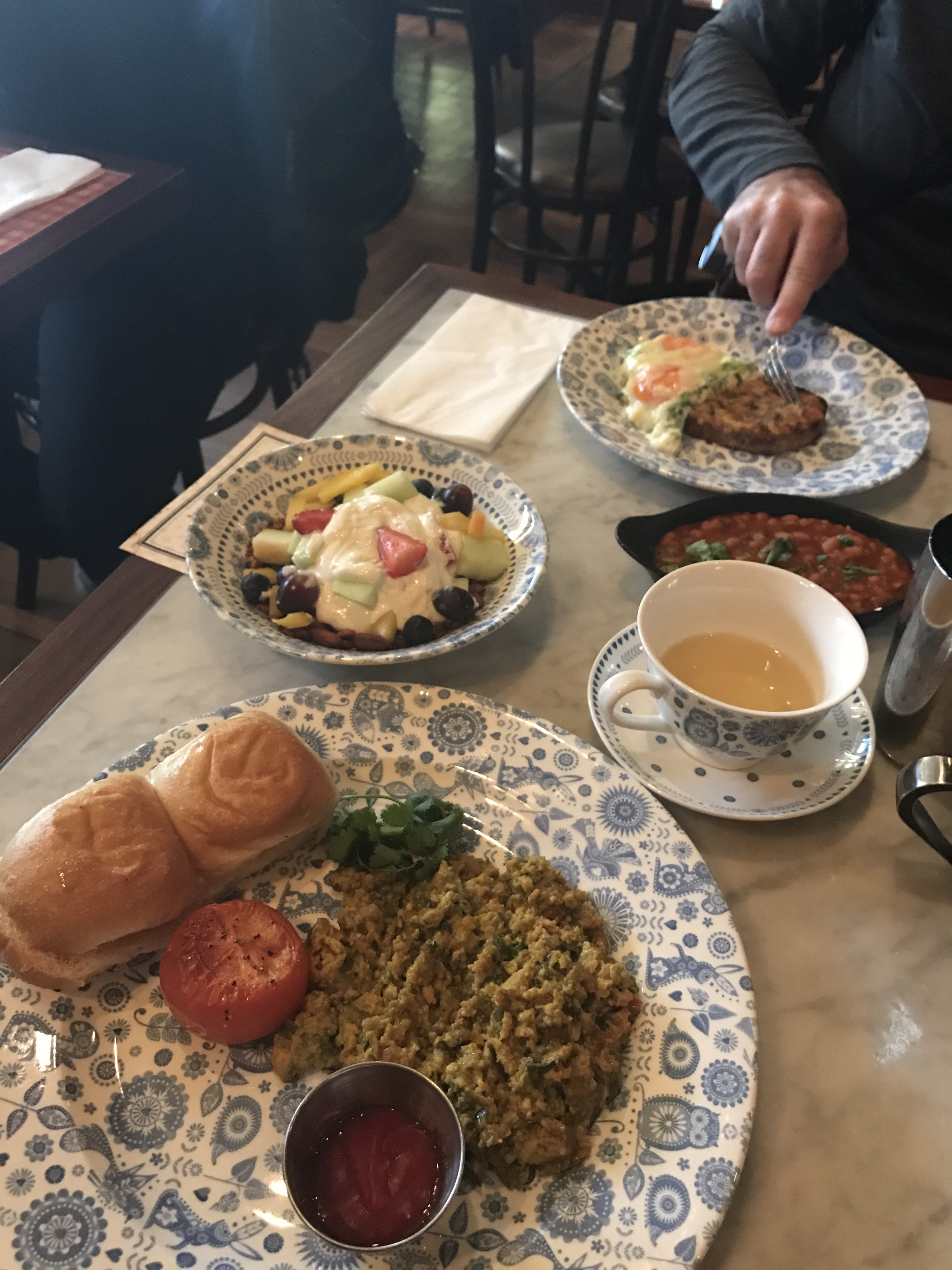 Commercial Tavern
I went to Commercial Tavern like 7 or 8 years ago, and when we stumbled upon it on a gorgeous evening, I knew we had to do as the locals do and have a pint outside. It's a cool spot.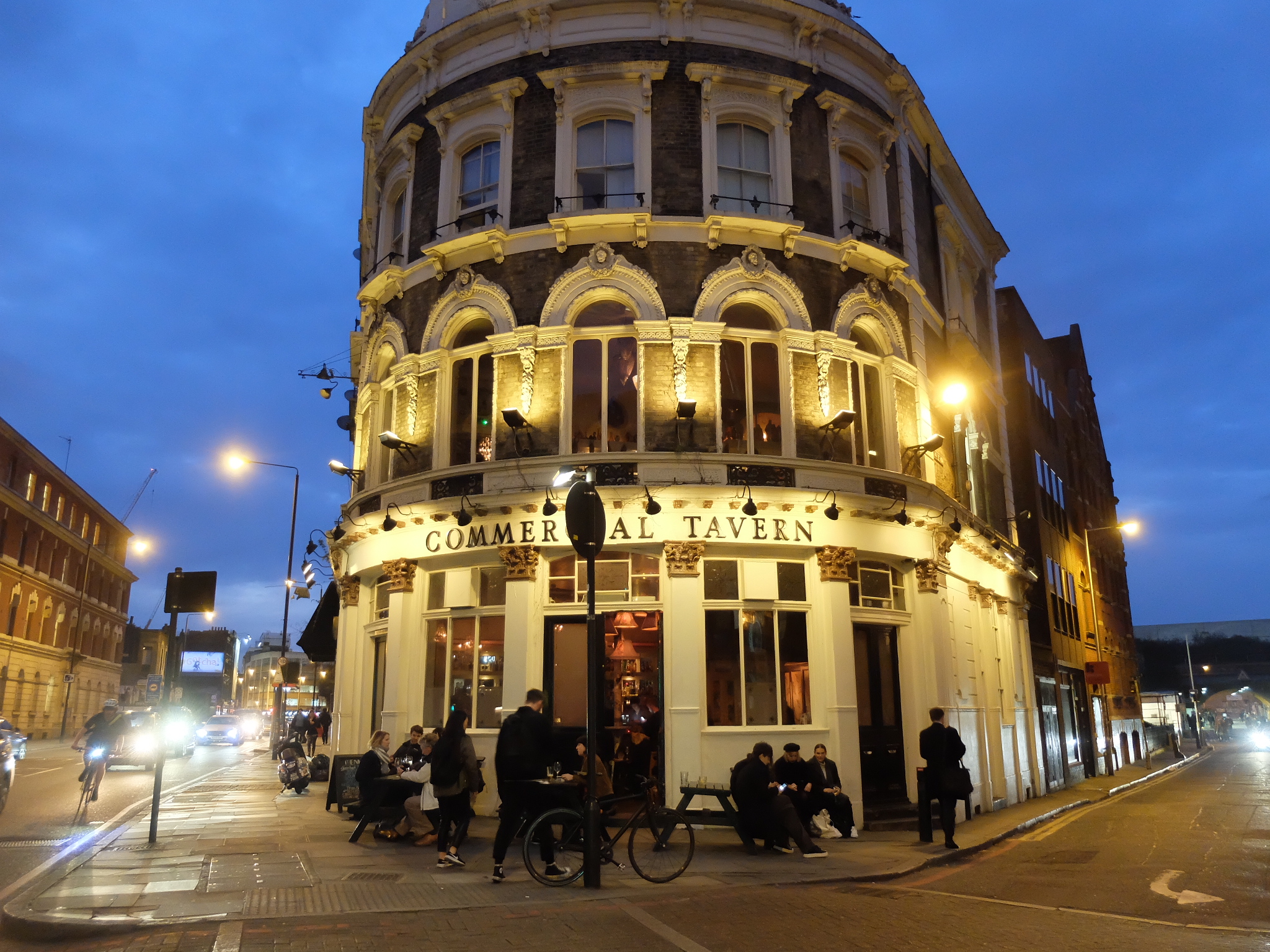 Pimm's Cups on the Southbank
The English are funny – if the sun is peaking out and it's not freezing, they're sitting outside with a drink in hand. Our last full day in London, it was somewhere around 65 and sunny – they had a pop up bar at the Southbank Centre and everyone was drinking Pimm's Cups. It was lovely.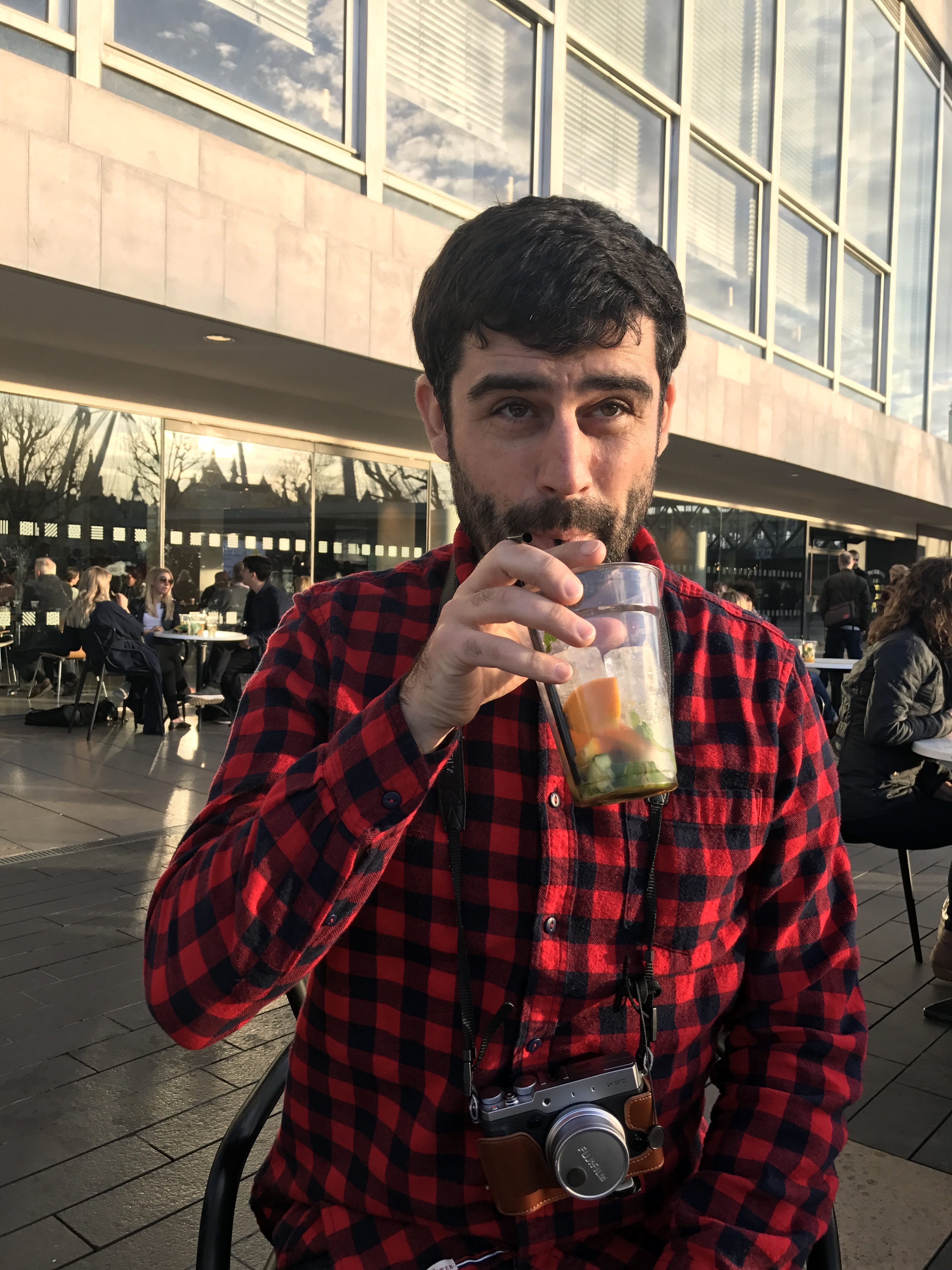 Pho
If you love good Vietnamese, you absolutely have to check out Pho (the restaurant is pronounced like it looks "Fow" rather than "Fuuuh"). They have so many vegetarian and gluten free options, plus the flavored are to die for!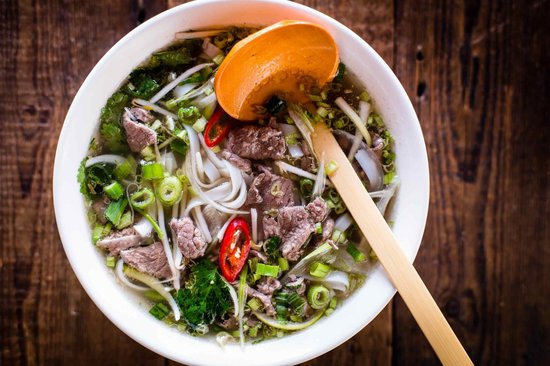 Are you hungry yet?
Where are your favorite places to eat in London? Or is there somewhere you're hoping to try on an upcoming trip?
xo