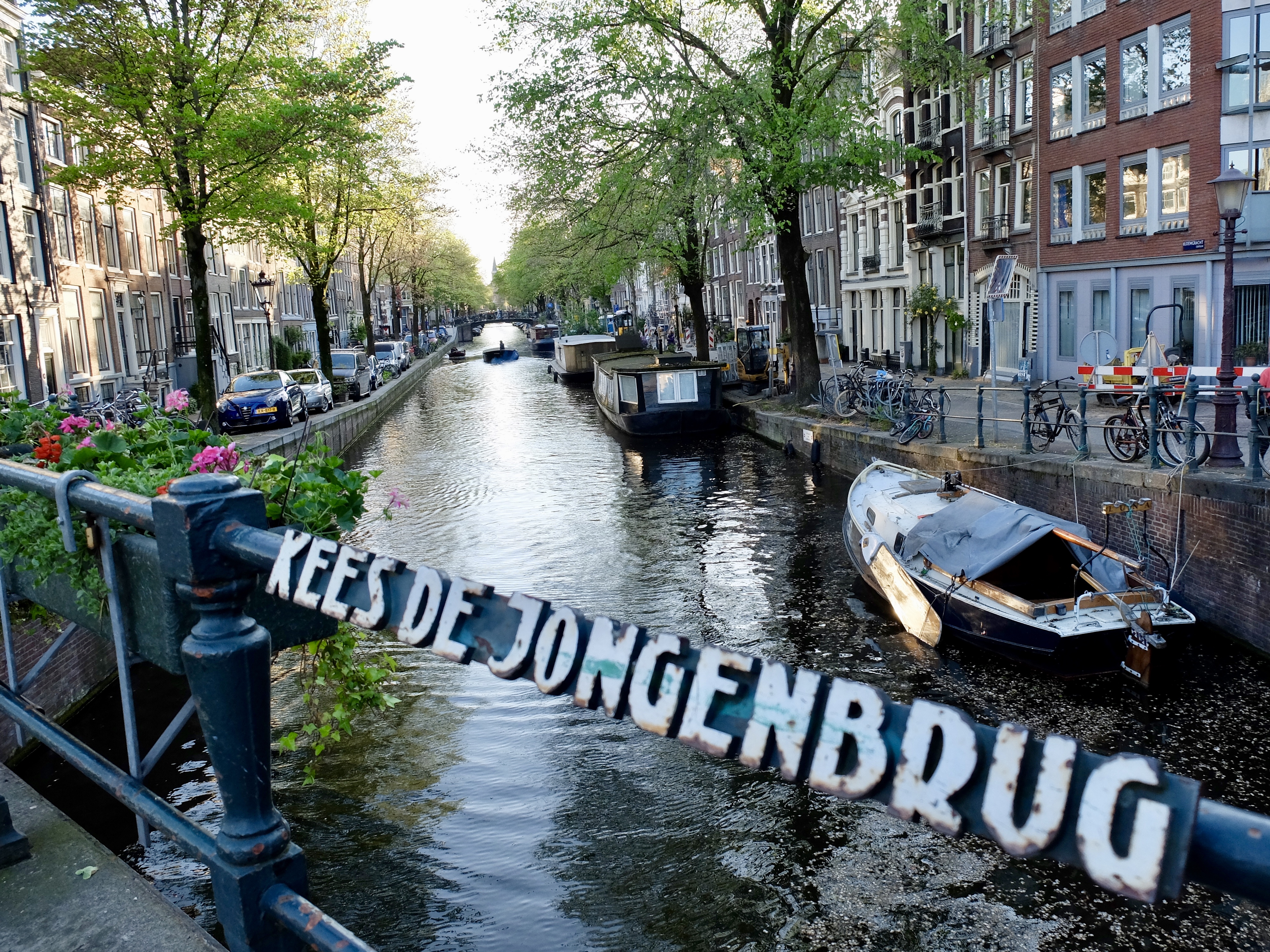 We decided to go to Amsterdam on a complete whim. We were sitting on the couch, just randomly looking at plane tickets (is this not normal? :), when we realized that there must have been some sort of glitch, because every flight to Europe from Nashville was around $300-400 round trip! We instantly started searching dates and cities. We grabbed tickets to London for my birthday, Greece for our 5 year anniversary (we're going in August!), and thought we might have the time and budget for one more cheap trip. We both were hesitant to take another week, so we decided we wanted it to be a "hot weekend" – Thursday after work – Monday night. Only missing 2 days of work, we could do that! But where would we go?
We knew it needed to be very western Europe for the sake of flight time. We knew it should probably be somewhere that could be flown direct from New York or Atlanta, where we'd most likely have to switch planes, so that definitely narrowed it down. Neither of us had ever been to Amsterdam before, and from when friends had told us, we wouldn't need a ton of time there because it was a smaller city. We checked Amsterdam in May (I figured spring would be nice), and we booked it!
I should also mention that this was in November 2016.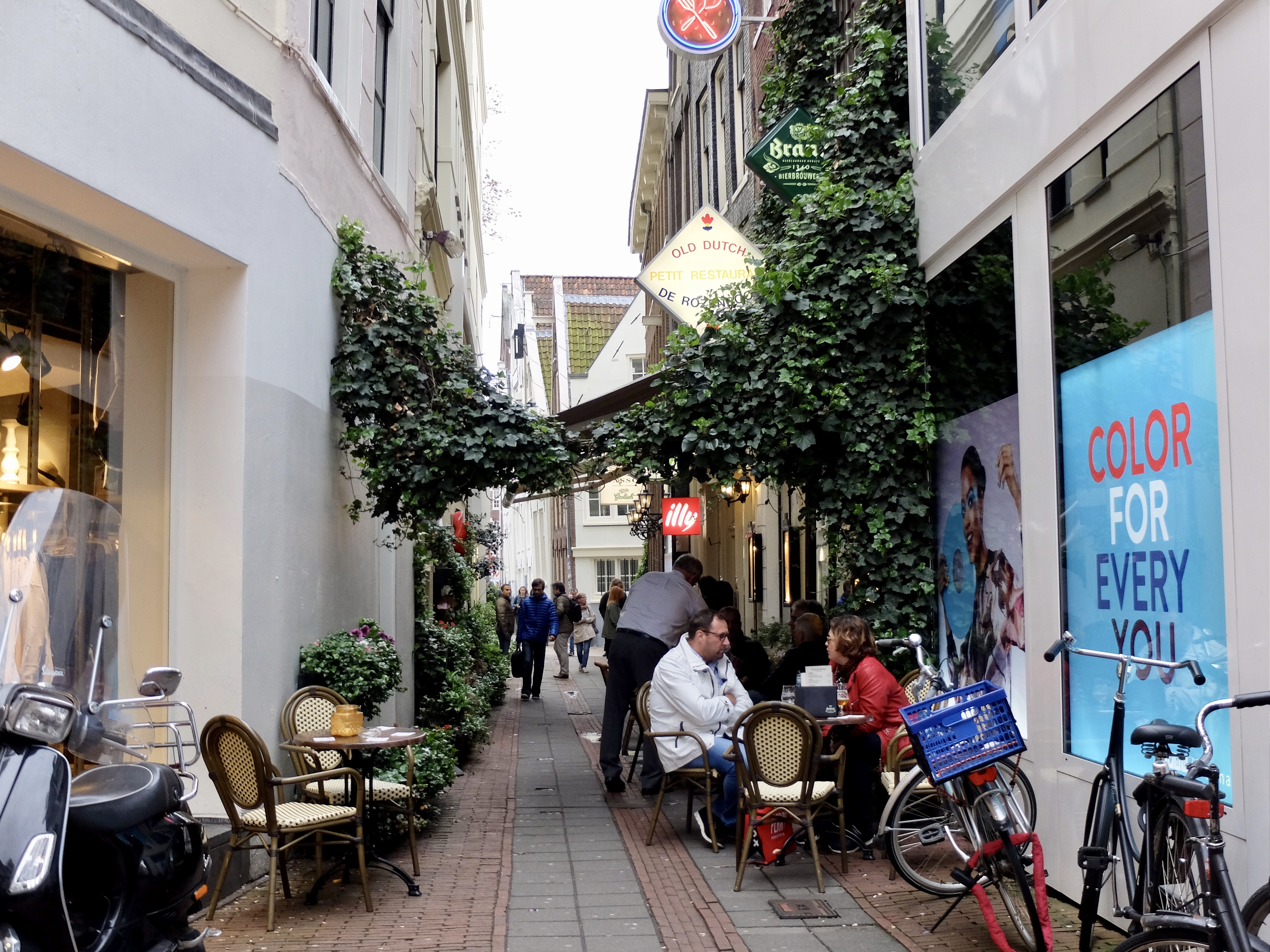 Spring was incredibly busy for us – Matt has been rebuilding an old 4 Runner, we were going to London at the end of March (only 6 weeks before Amsterdam), I was out of town for work and doing a lot of production work (which is much more time consuming than the rest of my work). Normally by the time we get to a new destination, I already know where I'm going because I've been looking at maps, scouting out activities and places to eat, and definitely ing the perfect hotel, Airbnb or home swap for us to stay in.
Except I didn't do any of this for Amsterdam. Everyone told me to book Anne Frank House in advance – but I didn't even start looking at tickets until less than 2 weeks before we left…. so we didn't get tickets. Which was also when we started looking at housing and realized – we definitely messed up.
Normally, I play it pretty safe. We book at least 4 weeks in advance, normally more. Airbnb's tend to go a little faster than hotels. Man – there was barely anything left! Airbnb's that were kind of outside of the city center were listed for over $200 a night. Yikes! Any hotel within a reasonable distance was closer to $400/night. This is definitely not in the budget, even though we got our tickets cheap. After a lot of back and forth, we decided to book something that wasn't our top pick, but had a cancelation policy. At this point, we needed a place to sleep. It might not be ideal, but it was better than sleeping on a bench somewhere. I was SO mad at myself for not being better prepared!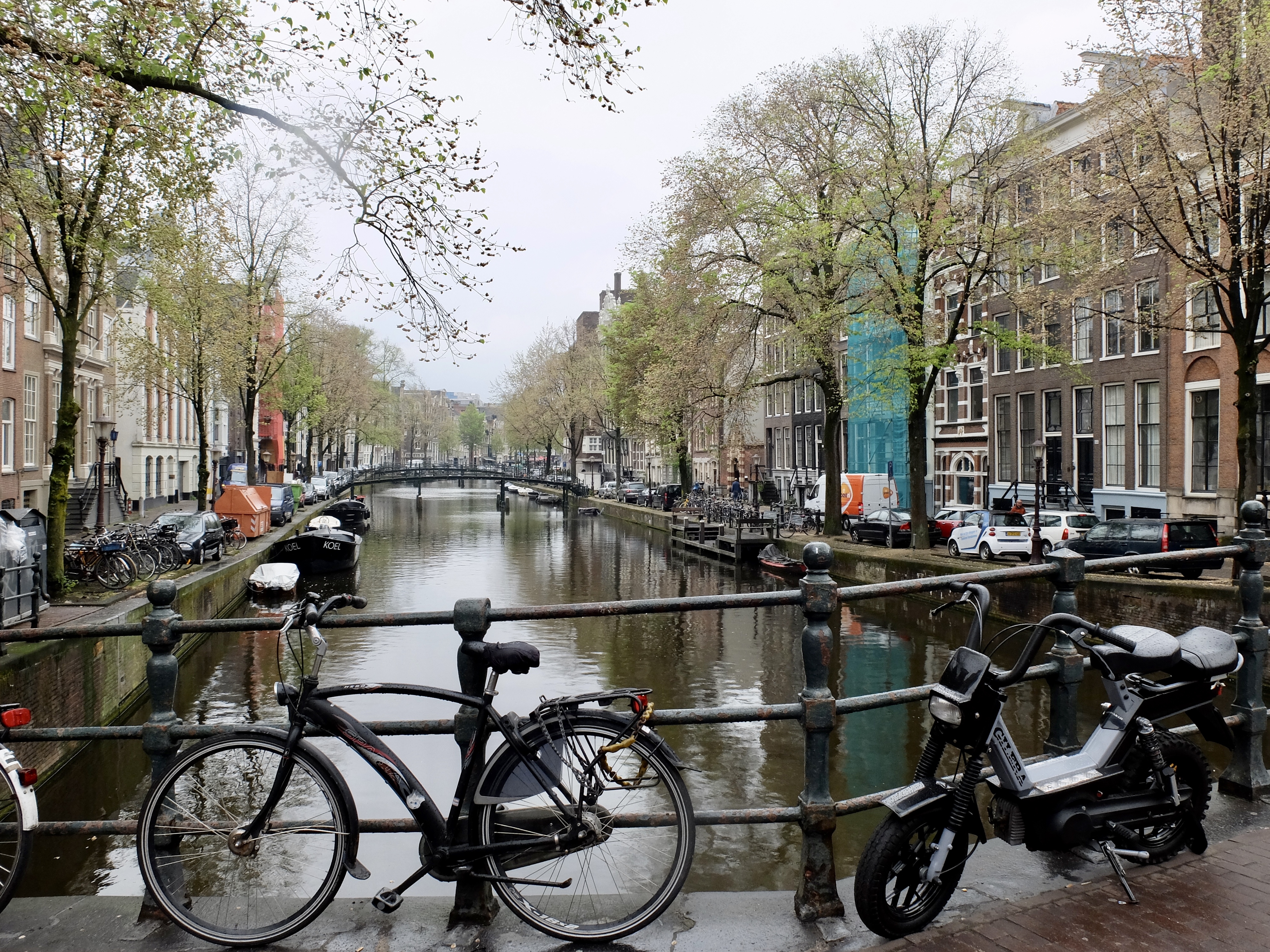 We booked the Generator Hostel which was near Oosterpark area of town. Not a bad location, but I really didn't want to stay at a hostel again. We stayed at a Generator when we went to Copenhagen, and it was fine – the rooms were clean (we had a private room, not a dorm style like you think of in hostels), the common areas were cool, and they had a little bar & grill that had decent and cheap food if we just needed something quick. However, most people staying in a hostel are 20 year old backpackers. They stay up a lot later than I do, and they drink a hell of a lot more than I do. When we were listening to drinking chants at 3:30AM before having to get up for a 8am flight, I was pretty miserable. BUT – like I said, I knew it was better than nothing.
Each day after we booked the Generator, we checked Hotels.com, Airbnb & HotelsTonight to see if anything else had popped up. Luckily, about 3 days before we left, we found a great hotel for a better price than the hostel! I'm so thankful for full refunds. Anyway – that's a long winded story about how we booked, and hopefully you won't repeat my mistakes 🙂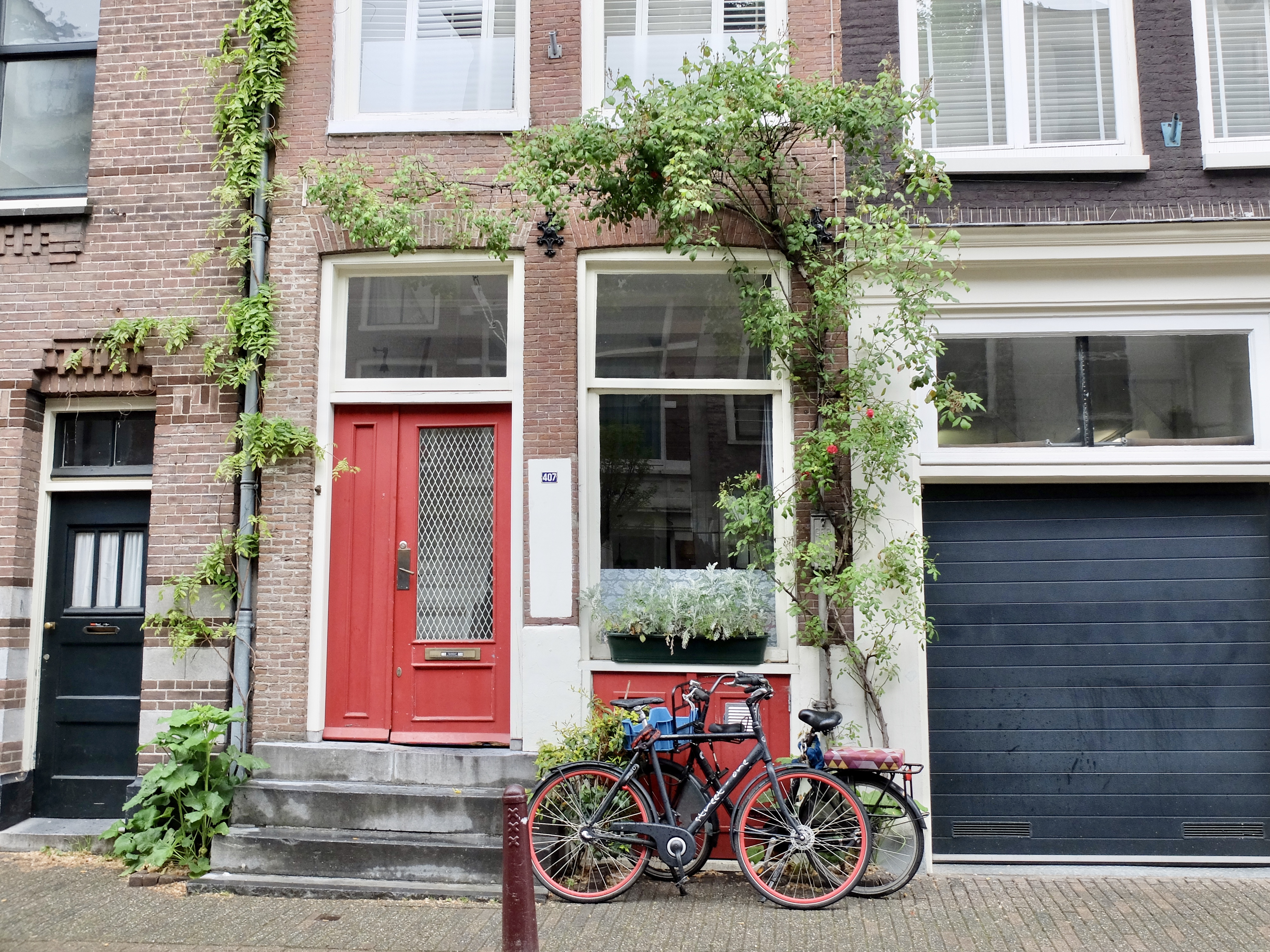 We stayed at the Hampshire Hotel – The Manor Amsterdam and it was a great experience! The rooms have been remodeled recently and so everything is clean and new. We were given complimentary bottles of water and a few sodas in our room, which was nice if we were thirsty. The hotel staff was so helpful and nice! We had an issue with our AC unit and our room was incredibly stuffy. We called down to see if maybe we weren't using the unit properly, and they figured out it was broken. They had us pack our bags and once another guest checked out, they moved all of our stuff to our new room (it must have been a suite with park views!) which was wonderful. They went above and beyond to make sure we had a great time.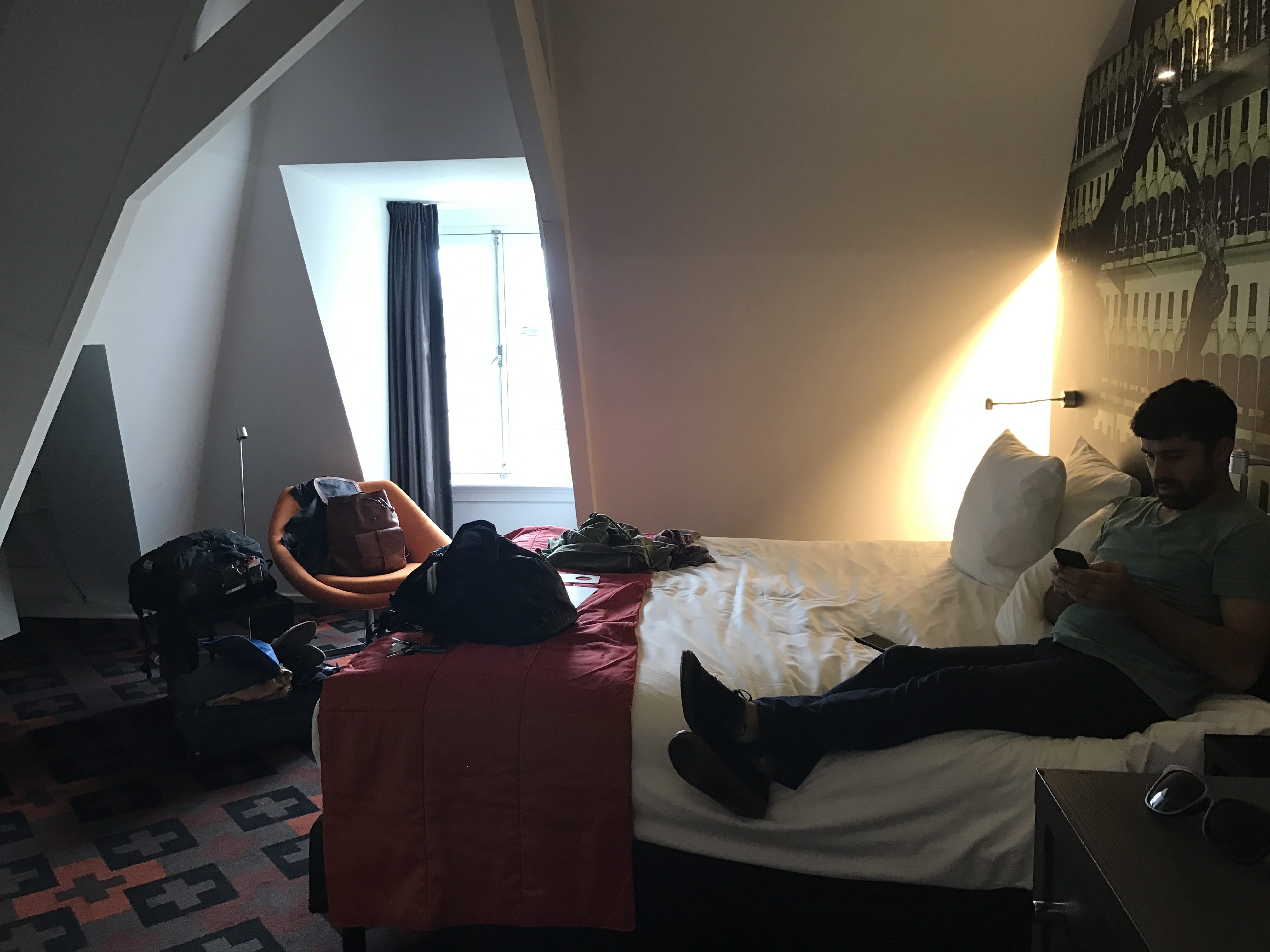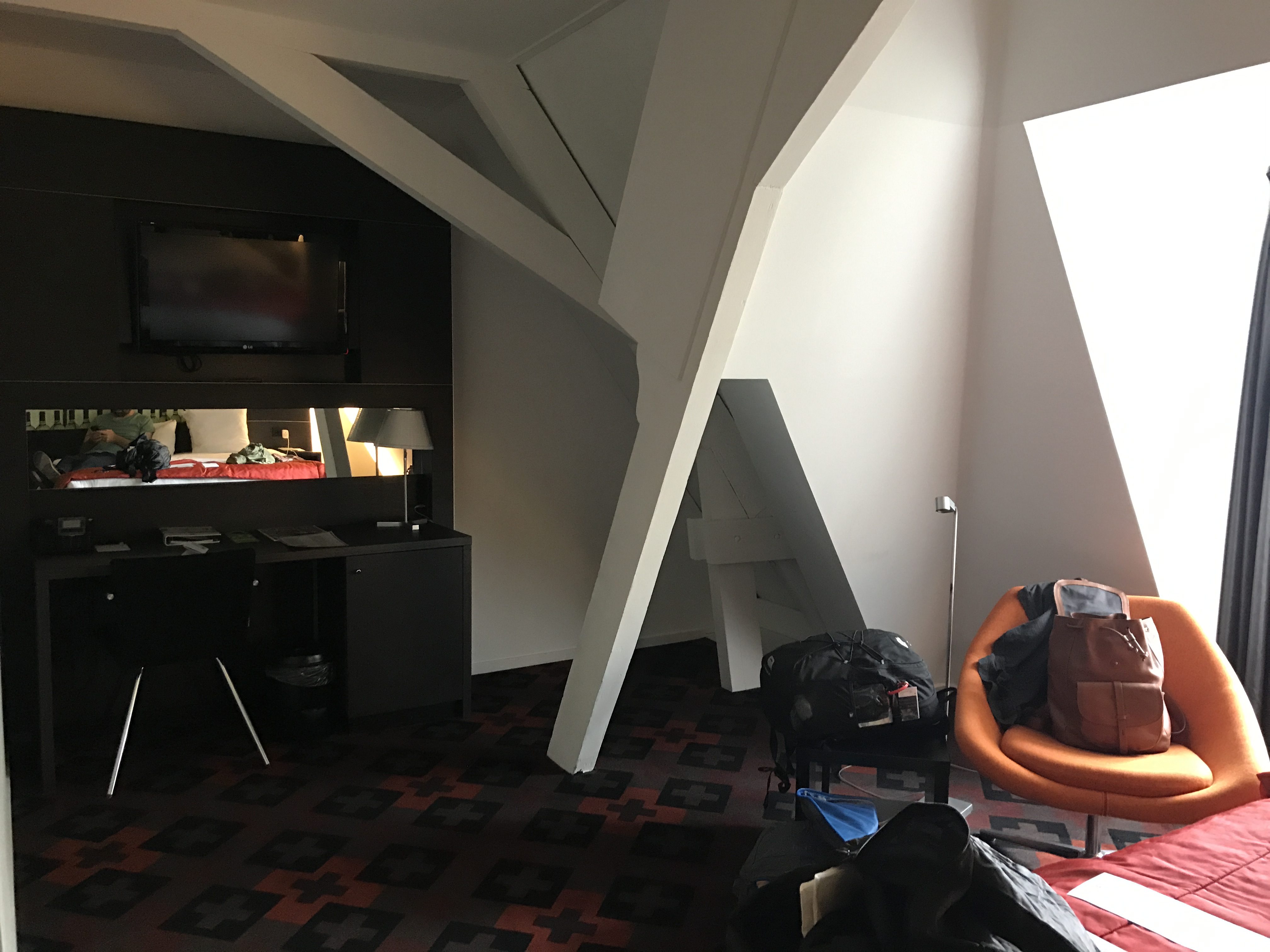 Also, I absolutely loved the location! We were in the Oosterpark (East Park) neighborhood which was just south east of the central canal rings. However, Amsterdam isn't very big, so the location wasn't far at all! We didn't take any busses, trams or cabs, we just walked and biked everywhere. I loved the neighborhood though. Because it was on the park, the whole street was lined with restaurants with great patios. We dined outside every night! It also felt more neighborhood-y since we weren't right in a tourist district. But we could walk to the central canal loops in about 10 minutes. It was perfect. I should also note that the famous Vondelpark & Museum District are also outside the canal loops, just to the south (we were about a 20 minute walk to this area). All in all, we could have walked across the entire city in less than an hour.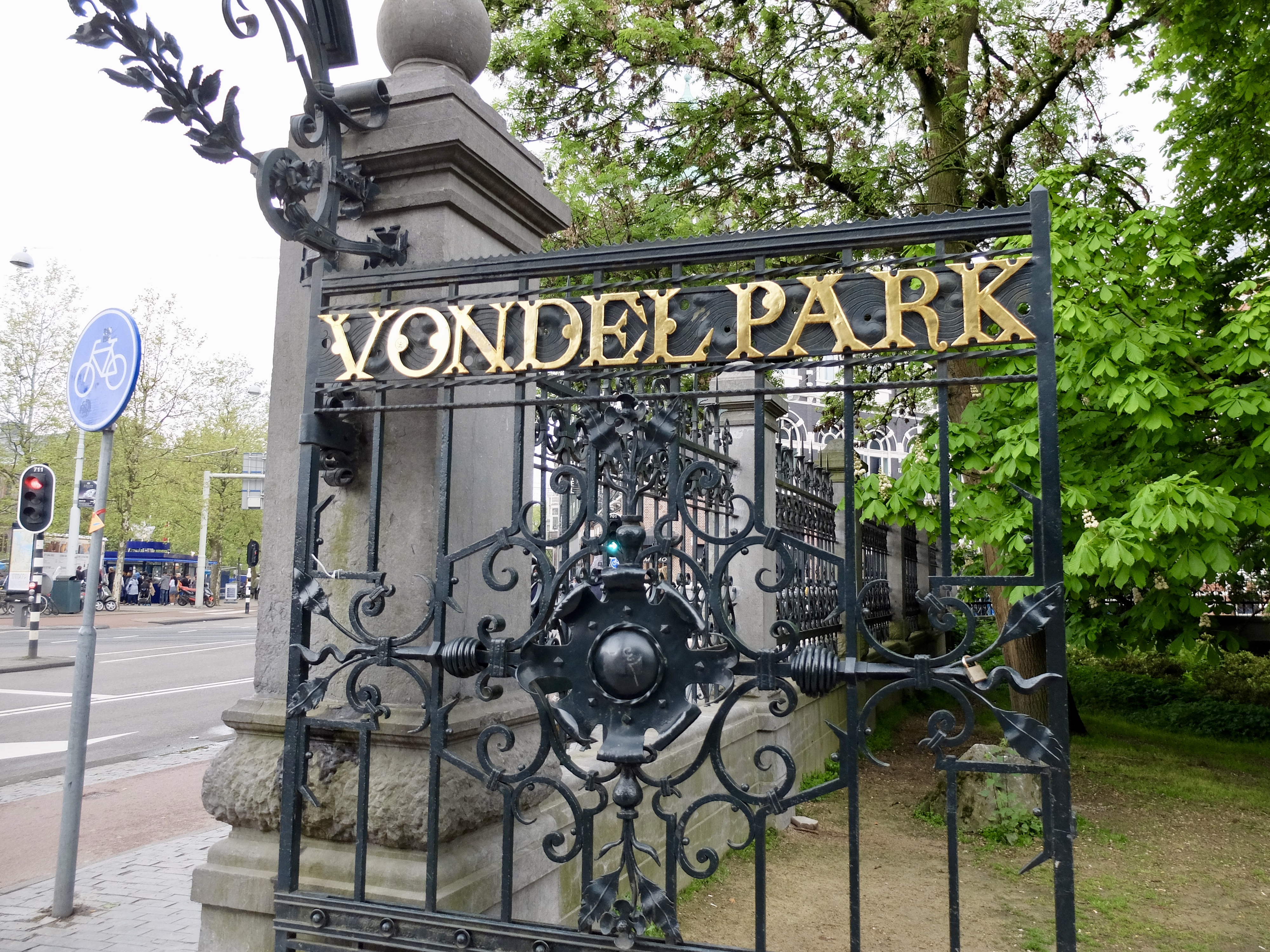 I would highly recommend the Manor Amsterdam if anyone is looking for a great hotel! I would also recommend not waiting until 2 weeks before an international trip to book a hotel room 🙂
Have you ever waited until the last minute?
xo